Dear Arashi producers,
If you ever want me to stop thinking Jun is a pretty pretty princess...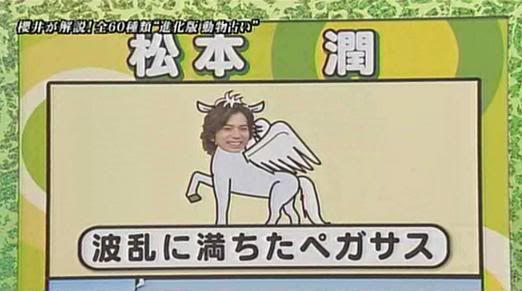 You should probably stop shopping his pretty princess face onto winged horses.
PS It's snowing! WOOOOOOO! Bianca and I had an impromptu snowball fight at 1 a.m. yesterday after we finished our epic Bollywood viewing experience and I think I permanently sprained my inner thighs.
Current Music: Harry Potter and the Order of the Pheonix